The winter is coming up on us now. The temperatures are dropping fast. And, you'll want to give your employees the means to work effectively in the harsher conditions of winter. They'll need the right custom apparel while they work to finish this year off strong. But, what are the best options for winter work apparel? There are so many different options out there for winter promotional items. It may seem like you don't know where to start but here are some winter apparel items to consider this season.
Custom Promotional Apparel
Making custom promotional items is a great way to promote your brand. Branded winter apparel gives your employees the ability to work in the harsher conditions during the season. But, what really completes the custom apparel is having your logo printed on it. Logos are very important in promoting your brand because it builds customer trust with your brand. People want reliability in their lives and the logos help build that trust in your brand. Winter promotional items give your brand just that during the winter cold. So when the weather is getting worse, your customers can count on your employees to get the job done.
Planning for the Winter Season
The winter season is in full swing. The conditions outside are getting harsher. The temperatures are steadily dropping. And, the weather is becoming less predictable. So, you should think about the cold in any of your promotional apparel. Give your employees some really practical items to bundle up during the winter cold.
You need to look for promotional apparel that are made tough to handle the long winter season. A good winter uniform will let your employees finish the job efficiently while not worrying about the weather. Avoid any apparel options that would make it harder for your employees to get the job done. Your employees deserve a winter uniform that is comfortable and lets them finish the job no matter the conditions outside.
Luckily, there are so many options out there that tackling the cold becomes easy as cake. Here are some promotional items for you to consider:
Beanies with Logos
Beanies are a great choice to give your employees warmth throughout the cold winter months. Naturally warm and protect the head from the cold winter winds, beanies are incredibly comfortable for any trip outside into the cold. Try giving your employees a thermal lined embroidered beanie. Beanies come in many different styles and materials while being very customizable. Embroidered with your brand's logo, your employee will be able to spread the word of your brand while staying cozy and warm.
Insulated Jackets with Logos
The winter chill is in the air. An insulated jacket is great for tackling the cold air. Made from 100% polyester, an insulated jacket is waterproof to protect from the wind, snow, and rain. Insulated with 100% polyester faux down, the jacket is made to retain the most warmth for your employees. Knowing that your employees are well protected, gives you and your customers peace of mind that the job will get done. Embroidered with your logo, this lightweight jacket maximizes your employee's ability to work outside. This lets them finish the job quicker. And your customers will appreciate it and spread the word about you!
Tumblers with Logos
Tumblers are great for employees who are always on the run. They are essential for any coffee drinker since they keep your drink nice and hot on your commute during the winter season. It is a very practical accessory and shows that you care for your employees. They come in a variety of colors and are custom made to show off your brand logo. Keep your employees going this winter season with tumblers that show off your brand on their commute to and from jobs.
Scarves and Gloves with Logos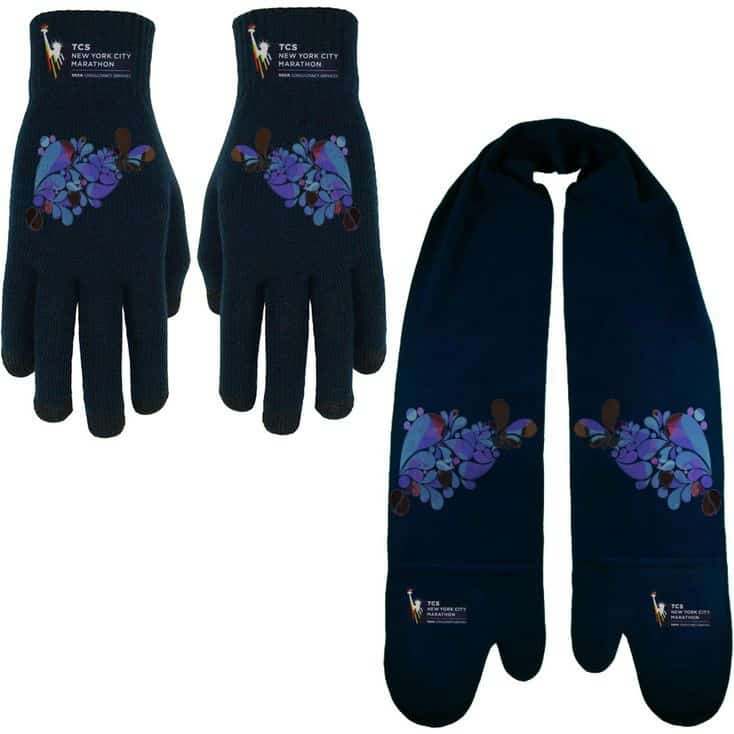 A simple but effective accessory for this winter season are scarves and gloves. Scarves are great to protect your neck from the winter draft. They are stylish and can be worn with almost any outfit during the cold season. Scarves come in many different designs and colors to meet your needs. Gloves are another essential item for the winter cold. They cover your hands from the harsh cold. Some gloves come with phone screen touching textures. This lets your employees check their device for any job or weather updates without freezing off their fingertips. They can be made separately or made as bundles. Give your employees the tools to accomplish their tasks this winter.
Hand Warmers with Logos
And lastly, you can also look to get rechargeable hand warmers for your employees. They are seen to be a novelty but, with the winter cold, they are incredibly useful in keeping you warm. They work very quickly to keep your hands warm within moments of pressing the button. Rechargeable through any regular USB port, you can be ready with the hand warmer at any time the temperatures drop drastically. Some hand warmers also include a power bank feature to keep your phone or other device charged. Talk about great practicality! They come in various colors and can be made with your brand's logo on it. Employees will always appreciate you when they are warming up their hands or charging their phone this winter.
Last Thoughts
The winter is coming whether we like it or not. And everyone needs to stay warm during the season, so proper winter apparel will keep your employees warm this winter season. There are so many options out there that the possibilities are endless. Once you have decked out your employees, they will be better able to complete the job for your customers this winter. The better the job the higher your customer satisfaction will be. This will help keep your brand in your customer's mind this winter season.

At Printleaf, we work with you to build your brand and company. Our mission is to provide you with the best in custom printing solutions for any problem that you will face this winter season. Looking to get some custom winter promotional items this year? Come visit us at our Midtown location. For information about our products and service, please visit our website or contact us at (212) 328-1174.

Winter apparel Winter promotional items
Last modified: December 6, 2019