Trade shows provide excellent opportunities to showcase your business to potential customers and clients who possess an active interest in your product. However, such shows can also become overwhelming for visitors who may only have a few hours to peruse the hundreds of displays and booths. Presence alone at a trade show will not guarantee traffic to your booth. You are competing with everyone else for the chance to interact with the public. With a few tricks up your sleeve and solid preparation, however, you can ensure that your trade show booth becomes one of the most popular at the show.
Create an attractive display
This should be the first order of business for you. Visuals and optics are everything when creating first impressions. Even if visitors are familiar with your business, they may not have met you in person just yet. Be sure that your signage is appealing and easy to read with your company's name and logo. It is worth investing in a retractable banner and solid presentation boards to ensure that your brand does not get lost in the crowd. Whether you have a table or a walk-in area, be careful to space any display items such as business cards and free giveaways thoughtfully. An attractive and professional looking booth lets people know what kind of business you run.
Get a prime location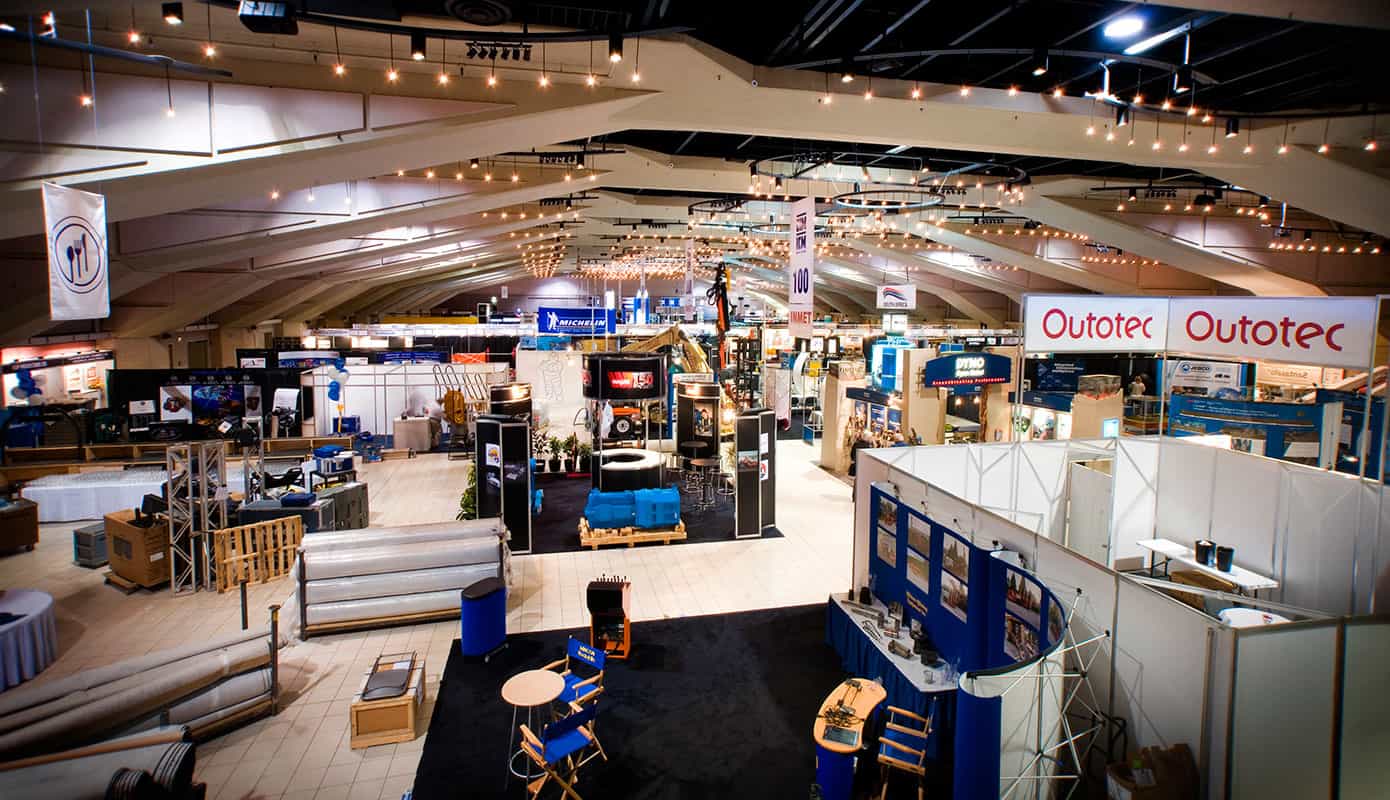 If this is in the realm of something you can control, choose a spot central in the venue that has a balance of serious traffic without causing back-ups. You do not want to be stuck in a corner or next to a speaker that blares out music all day long. Even if prime spots cost slightly more money, it may be worth it to may those extra fees in return for the new business generated.
Set up Demonstrations/Workshops
If you have a product that requires a hands-on application, whether it is a new-fangled cooking instrument or a dog-washing device, providing a demo sparks interest. Real-time application of your item in-person is a sales-pitch that is hard to beat. What's even better is if people can try the item out for themselves. Kids and adults alike enjoy actively learning about new things by doing them. You'll be amazed at how much this brings people by your booth.
Provide Interactive Content
Touch screen technology may not be the latest fashion, but it is still fun. Visitors can be transported to a new world by swiping or pressing on a screen, and they will line up to do it. It's even better if they can somehow be incorporated into the world they are seeing: anything where they can be incorporated into a new world will be memorable. Either a large screen or several tablets can be utilized for this. Make sure that you have security devices on the tablets and that you have any necessary charging stations nearby.
Entertainment
Technology does not have to be the only thing bringing people by. Jugglers, artists, or dancers add energy and excitement to the event and can make a positive impression that you go all out for your clients. If you are tight for space, an art display can add other strong visuals and add a level of sophistication to your presentation. You can incorporate the entertainment into any demos or workshops you provide as well.
Quizzes, Competitions, and Games
Trade shows are essentially conventions for the industry nerds – that term is used in the most loving of ways. This is an excellent time to let them show off their knowledge by having a trivia contest. Set up a spin-the-wheel contest and offer fun giveaways – anything from coupons for a free sandwich at concessions to an actual product that you are trying to sell. You can even offer a Grand Prize to be announced at the end of the day – something substantial like a weekend at a resort or a dinner for two at a nearby restaurant. Finding cooperating sponsors will make that much easier – be sure to find a space to display any partnering sponsor's name and logo as well.
Food and WiFi
Give the people what they need. Trade shows are long and people get hungry. Concession stand lines can be excruciatingly long. Offer snacks and water. People will also be on their devices the entire day: if you can provide a wifi hotspot or a charging station you will have nonstop traffic coming by.
Enthusiastic Representatives
In the end, nothing beats talking to somebody in-person. Having staff at your booth who look sharp and enjoy talking up the product in a knowledgable way is crucial. This is a fantastic networking opportunity for you, so train the staff in how best to present the product.
Social Media Announcements
Before the show even starts, make sure that you announce your presence at the upcoming trade show by incorporating social media. Offer vouchers for a free gift. Provide teasers for any new products. Be sure to generate interest in the show and specifically your presence well in advance so that potential visitors can put it in their calendars.
Offer formal invitations
Target the potential clients whom you want to meet. Send them a formal invitation to come to your booth. Use their name and explain why you would love for them to come. This goes an incredibly long way to building strong relationships. Make sure that the invitation includes a way for them to reach you. They may not be able to come the day of the show but still want to meet you.
Be sure to check out Printleaf for your trade show needs and to get ideas to make your booth look as good as possible.
Last modified: January 31, 2020